Cibona complete their second signing as they pen deal with Domagoj Proleta
Wednesday, 16. August 2023 at 13:00
The Wolves have been quite busy on the transfer market these days.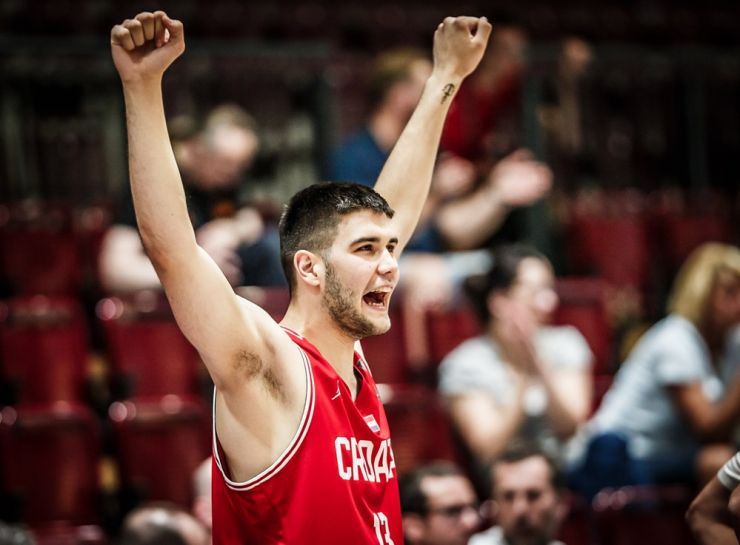 (Photo: FIBA)
Cibona have completed their second signing this summer as the club officially announced the arrival of 26-year-old power forward Domagoj Proleta.
Proleta spent the previous season in Belgian team Circus Brussels, while he averaged 9.4 points and 4 rebounds per game in the BNXT League.
Domagoj Proleta made his first basketball steps in his home town Dubrovnik, while after that he moved to famous Real Madrid where he played for the youth selections of the Spanish giant.
He started his pro career in Spanish side Ávila Auténtica Carrefour "El Bulevar" in the 2016/2017 season. After that, Proleta played for Zagreb, Zabok, USK Praha, DEKSTONE Turi Svitavy, Acunsa Gipuzkoa and finally for Circus Brussels.
Proleta was part of all youth selections of the Croatian national team, while also made his senior team debut at the tournament in China back in 2019.
Recall that before completing the transfer of Domagoj Proleta, Cibona have penned deal with American point guard Alex Stein.
----------------------------------------------
Proleta potpisao za Cibonu
Novi igrač Cibone je 26-godišnji Domagoj Proleta koji se nakon pet sezona u inozemstvu vratio u Hrvatsku.
Domagoj je 207 cm visoki centar koji je prošao sve omladinske selekcije hrvatske reprezentacije, a nosio je i dres seniorske reprezentacije na turniru u Kini 2019. godine.
Rođeni Dubrovčanin prve košarkaške korake napravio je u KK Dubrovniku, nakon čega je postao član slavnog Real Madrida u kojem je proveo tri sezone.
U Hrvatskoj je nastupao za Zagreb i Zabok, a uz Španjolsku, igrao je u Češkoj i Belgiji. Upravo iz glavnog grada potonje države stiže u redove Cibone. Za Circus Brussels prošle je sezone prosječno ubacivao 9.4 poena uz 4.0 skoka u sklopu BNXT League.