Sunday night spectacle – Cedevita vs. Budućnost VOLI
Saturday, 06. April 2019 at 17:12
Whoever wins this match will advance to the 2019 ABA League Finals!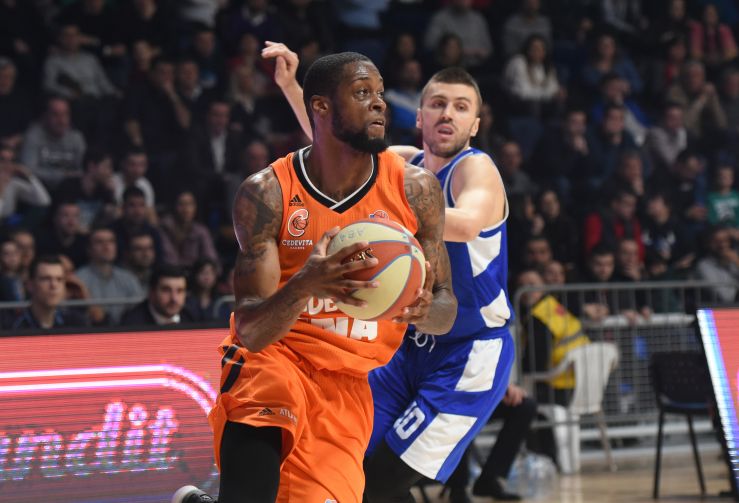 Elgin Cook (Photo: Buducnost VOLI)
ABA League Semi-finals, Round 3, Sunday, 7.4.2019:
Where? Dražen Petrović Hall, Zagreb
When? 19:00
Story of the game: What a weekend this is for all ABA League fans! While Saturday brings us the big Belgrade derby, Sunday night is reserved for the decisive clash between Cedevita and Budućnost VOLI.
The current score in this semi-final series is 1-1, which means that whoever wins the upcoming match will advance to the 2019 ABA League Finals!
Now, let's see what are the advantages of each side for this game.
Cedevita will play at home court, where they have already defeated Budućnost VOLI twice in the ongoing season. Actually, the Orange troops are quite successful against their Blue rivals when the games are being played in Zagreb. So far in the regional league, Cedevita have won 12 home games against Budućnost VOLI, while they have lost just 2 times.
The second thing that might be important for Cedevita is that they have had the whole week to prepare only for this match. At the same time, Budućnost VOLI had a tough away game against Panathinaikos in EuroLeague on Thursday evening.
Still, that EuroLeague campaign might be a significant advantage for Budućnost VOLI. The reigning ABA League champions have played a lot of big games in this season, so they should know what to expect in decisive Game 3 of the 2019 ABA Semi-Finals.
Each team will most certainly give everything they got to win the match. But only one of them will advance to the Finals...
Match-up in focus: Jacob Pullen has been the best player of Cedevita in this series so far and he might be the key man for the home team in the upcoming match. On the other side, the visitors put their hopes in Nemanja Gordić, who was the Budućnost VOLI hero in the last-season Playoffs. We are about to see who will be better this time.
Head to head in the regional league: In total 16:14; In Zagreb 12:2.