First win of the season for Igokea
Sunday, 03. November 2019 at 20:00
In the last game of the ABA League Round 5, Igokea have beaten Zadar at home in Laktaši Sports Hall and achieved their first win of the season.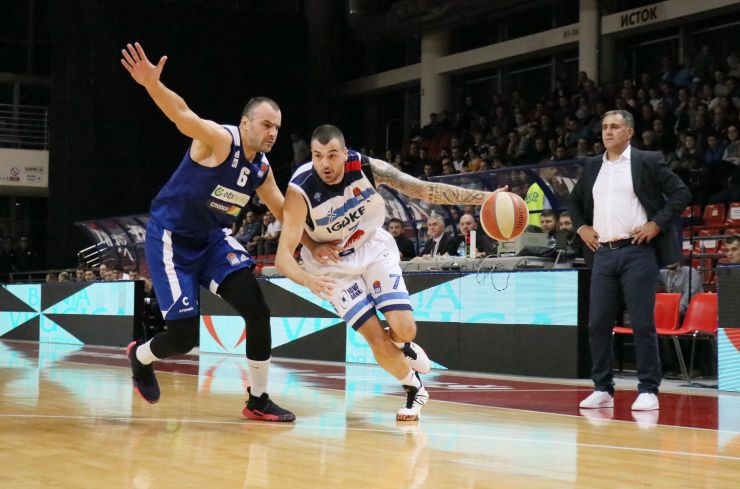 Sava Lesic (Photo: Igokea/Nenad Vuruna)
ABA League Round 5, Sunday, 3.11.2019:
IGOKEA - Zadar 79:71 (23:12, 13:23, 20:18, 23:18)
Game recap: It has been an exciting clash in Laktaši between two still winless teams until the fifth round and it have been Igokea, which have come out victorious out of this clash and beaten Zadar. This way, Igosi have escaped the very bottom of the standings with their first win of the season, while their opponents of the day, Zadar stay at the last place, as the only winless team left this season.
This was the first game for Dragan Bajić back at the bench of Igokea again and already in his debut, he already led the team to the win.
Key moments: With two minutes into the final quarter, Ive Ivanov scored a three-pointer to bring Zadar to only a 2-point deficit (60:58), but then Igokea responded with a 7:0 run within the next four minutes and pulled away to a 9-point lead (67:58). With only four minutes remaining on the clock, they just did not manage to fight their way back into the game.
Man of the match: Keenan Cortez Evans of Igokea has shined once more. This time he had 17 points, 5 assists, 3 rebounds and a valuation of 19 in 25 minutes, spent on court. He is our man of the match!
Can't trick the stats: Teamwork was all it mattered this time for Igokea, as they had 22 assists and Zadar had 11. That's what made the difference.