Budućnost VOLI stronger than Igokea
Sunday, 02. February 2020 at 17:00
Budućnost VOLI continue with their battle for the top of the ABA League standings, as they have beaten Igokea and achieved their 14th triumph of the ABA League season.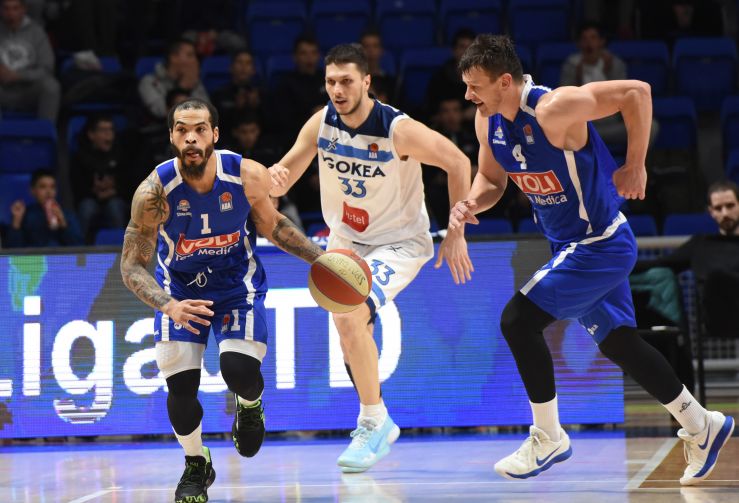 Justin Cobbs (Photo: Buducnost VOLI)
ABA League Round 18, Sunday, 2.2.2020:
BUDUĆNOST VOLI - Igokea 99:59 (25:13, 22:10, 30:19, 22:17)
Game recap: Budućnost VOLI are staying in the race for the top of the ABA League standings and home court advantage in the Playoffs, as they have beaten Igokea and grabbed their 14th triumph this season, which is already their third in a row. They now hold the same number of victories as Partizan NIS at the top, but the black and white still have their 18th round game to play. On the other side, Igokea have lost their second game in a row and they will continue their season with six wins on their record and still have to battle in order to avoid the danger zone at the bottom of the standings, where Mega Bemax and Zadar are placed with four wins apiece.
Key moments: Budućnost VOLI did not need long to take complete control of the game. With 4 minutes remaining in the first quarter, they have still been up by only 1 point (12:11), but that's when their 29:4 run started, which lasted for 10 minutes. With 4 minutes left in the first half, the hosts were up 41:15 and the battle for the win was over.
Man of the match: Scott Bamforth shined this time, as he led Budućnost VOLI to the victory with 18 points, 6 assists, 5 rebounds, 1 steal and a valuation of 26. He is our man of the match!
Can't trick the stats: Field goal percentage, rebounds, assists, steals, turnovers… you name it! Budućnost VOLI were convincingly better in all statistical categories and the final score reflects it.