Important win for Mega Bemax in Zagreb
Friday, 07. February 2020 at 20:00
In the opening game of the ABA League Round 19, Mega Bemax have celebrated an extremely important win on the road in Zagreb over Cibona.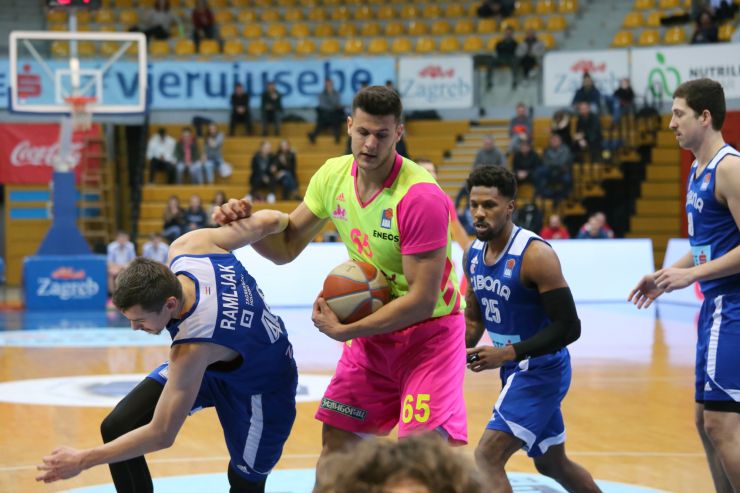 Filip Stanic (Photo: Cibona/Zeljko Baksaj & Domagoj Vranar & Gordan Lausic)
ABA League Round 19, Friday, 7.2.2020:
Cibona - MEGA BEMAX 76:87 (13:28, 23:16, 14:28, 26:15)
Game recap: Mega Bemax have beaten Cibona in the opener of the 19th round of the ABA League season and they have therefore escaped the very bottom of the ABA League standings, at least for a day, depending on the Saturday's score of Zadar in the game against Cedevita Olimpija. Mega Bemax now hold 5 victories in their hands, one more than last-placed Zadar and one less than Cibona, Krka and Igokea, which are above them in the standings. The Belgrade squad's battle to avoid the relegation zone therefore stays alive.
Key moments: After a late run in the first half by Cibona, the Wolves have cut their deficit by halftime to 8 points (36:44) and woke up their hopes of the comeback. However, as the second half started, things went downhill for the hosts, as Mega Bemax have limited them to only 3 points in the opening 6 minutes of the second part of the game and pulled away to a 26-point lead (39:65). The battle for a pair of points was over at this point.
Man of the match: Nikola Mišković's star has shined the brightest for Mega Bemax, as he had 17 points, 8 rebounds, 3 assists and a valuation of 21 on his record. He is our man of the match.
Can't trick the stats: Cibona were shooting free throws only 8/22 (36.4%). That's what cost them a victory in the end.