Ivan Novačić shines as Cibona beat FMP
Friday, 04. December 2020 at 19:59
Cibona have defeated FMP at home court in Round 9 opener.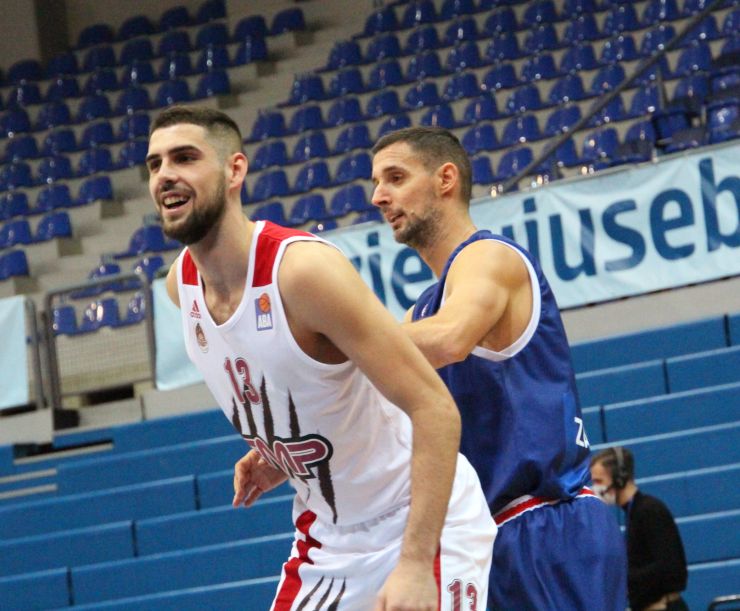 (Photo: Cibona/Zeljko Baksaj)
ABA League Round 9, Friday, 4 December 2020:
CIBONA - FMP 93:80 (21:26, 32:22, 16:17, 24:15)
Game recap: Cibona prevailed over FMP in Round 9 opener and have therefore scored their 3rd win in the 2020/21 ABA League regular season. The Wolves were extremely good offensively this night as they scored 93 points, including 14 three-pointers. And they had Ivan Novačić on their side, who was simply unstoppable this evening in Zagreb. Novačić scored half of those Cibona's 14 three-pointers, while he tied his ABA League career-high of 28 points.
On the other side, this was the first game for FMP in more than a month and it is obvious that this team still needs time to get back into the right rhythm.
Key moments: Cibona were up by 4 points – 75:71, with six-and-a-half minutes left on the game clock. And in the following two minutes, the home side made a mini run of 6:1, which put them on a safe distance in crucial part of the match – 81:72.
Man of the match: Ivan Novačić will definitely remember this night for a long time. He managed to tie his ABA League career-high 28 points, while he made a career-high 7 three-pointers in a single game. He finished the match with the overall index rating of 27.
Can't trick the stats: It was Ivan Novačić who made the difference today. Whenever Cibona needed points, he was there to make a 3-pointer. In the decisive 4th quarter, he scored 10 points for his team.