Jacob Pullen guides Mornar toward a valuable win against FMP
Sunday, 20. December 2020 at 16:59
Mornar prevailed over FMP after a big battle in Sports Center Topolica.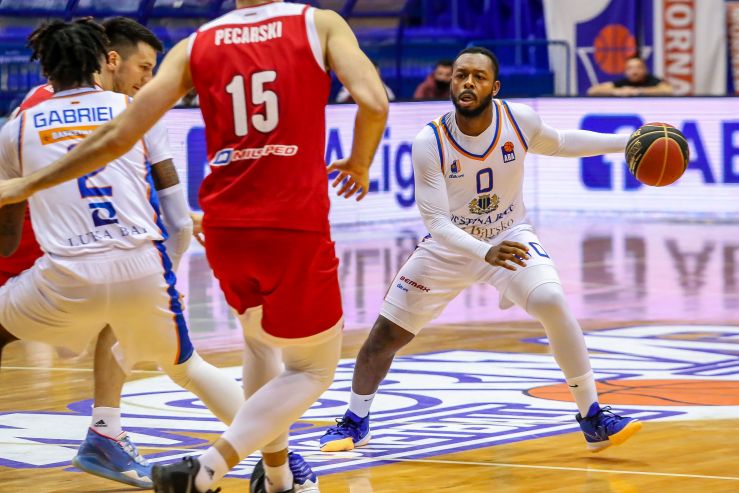 Jacob Pullen (Photo: Mornar/MEDIA Pro)
ABA League Round 11, Sunday, 20 December 2020:
MORNAR - FMP 84:74 (20:22, 21:18, 22:23, 21:11)
Game recap: Mornar have scored their 8th win in the 2020/21 ABA League regular season after beating FMP at home court. Although the final score suggest that this was a comfortable win for the home side, this was actually a very close game and it could have gone either way. At the end, Mornar increased the pace in the 4th quarter and used some of FMP's mistakes to win this big battle.
Mornar now have an overall score of 8-2, while FMP are at 2-8.
Key moments: The two sides were all tied – 68:68, with seven-and-a-half minutes left on the game clock. And it was the moment when Mornar started their key run in this match. In the following 4 minutes, Mornar made a 10:0 run to gain a double-digit lead – 78:68, and the home side had no problems staying in front in the rest of the match.
Man of the match: Jacob Pullen is now the 2nd best scorer of the 2020/21 ABA League regular season! Mornar's star player has put up another amazing performance as he scored 29 points in the match against FMP and he led his team toward this valuable win. Pullen also made 5 assists and 3 rebounds, while his overall index rating was 32.
Can't trick the stats: FMP simply made too many mistakes in the final quarter. The missed several three-pointers in the crucial part of this game, while on top of that they also had 18 turnovers this evening.