Helios Suns put up a dominant win against Vrijednosnice Osijek
Tuesday, 22. November 2022 at 17:59
Helios Suns remain undefeated this season after they defeated Vrijednosnice Osijek in Sarajevo.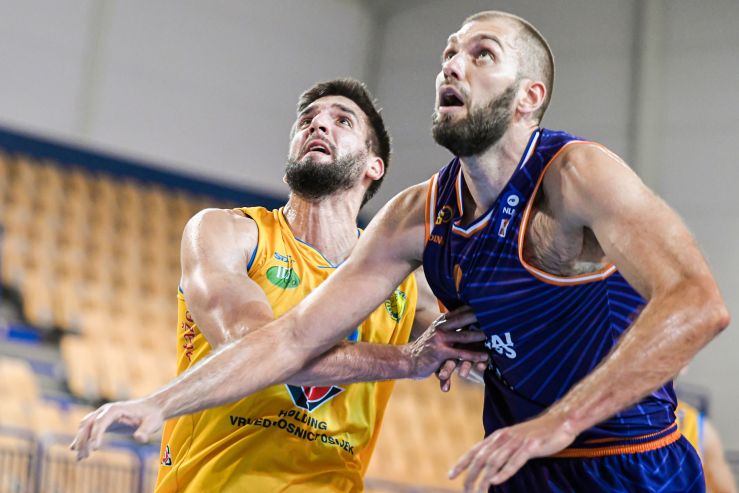 (Photo: ABA League j.t.d./Dragana Stjepanovic)
NLB ABA League 2 Round 3, Tuesday, 22 November 2022:
Vrijednosnice Osijek - HELIOS SUNS 72:107 (16:23, 24:30, 16:37, 16:17)
Helios Suns put up a dominant second-half performance against Vrijednosnice Osijek to get their third win this season in as many games. During the first half, Vrijednosnice Osijek managed to stay in the game, it wasn't until the second half that Helios Suns built a big lead that the Croatian side couldn't recover from.
Helios Suns improve to a perfect 3-0 to start the season, while Vrijednosnice Osijek drops to a 1-2 record. On Thursday, Helios Suns take on Gorica while Vrijednosnice Osijek takes on Pelister-Bitola on Friday.
Veljko Budimir was the top scorer for Vrijednosnice Osijek with 15 points and 5 rebounds. Lovro Buljević put up a double-double in the Helios Suns win, finishing the game with 21 points and 10 rebounds.