Zadar perform a stunning comeback to beat Mega Bemax
Sunday, 05. January 2020 at 17:59
Zadar's troops scored 40 points in the 4th quarter!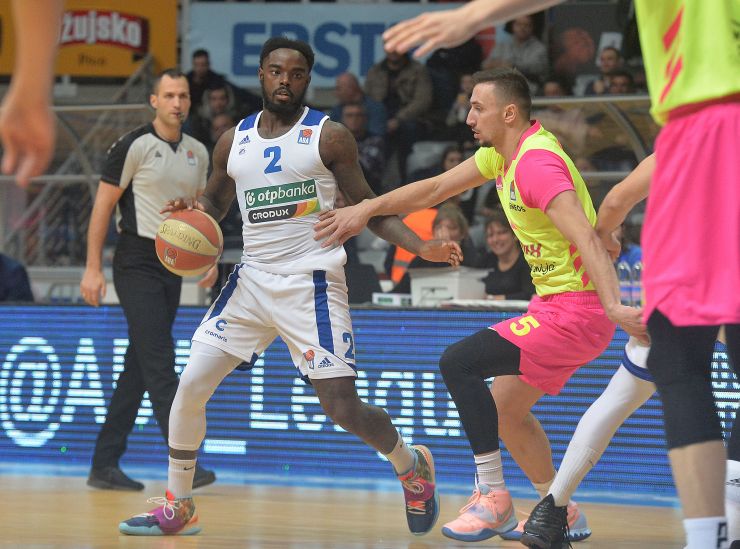 Bryon Allen (Photo: Zadar/Zvonko Kucelin)
ABA League Round 14, Sunday, 5.1.2020:
ZADAR - Mega Bemax 106:100 (22:26, 25:25, 19:24, 40:25)
Game recap: We've just got another candidate for the game of the season! Zadar have pulled off a stunning 4th quarter comeback to beat Mega Bemax at home court – 106:100. The home team scored 40 points in the 4th quarter and managed to bounce back from a 14-poiint deficit! Only two teams scored more points in a single quarter in the ABA League – Cibona (43) and Zagreb (41), while Zadar joined the group of Budućnost VOLI, Cedevita and Split who all managed to score 40 points in a single quarter.
This is extremely important win for Zadar in their battle to avoid relegation. They now have the overall score of 4-10, while Mega Bemax are at 3-11.
Key moments: Mega Bemax were up by 83:69 with 9 minutes remaning on the game clock, while they have kept the double-digit lead all the way until the middle of the 4th quarter – 93:83. But, Zadar just refused to surrender. The home side made an incredible 17:5 run to take over the lead – 100:98, with minute-and-a-half left on the game clock. Mega Bemax managed to tie the score to 100:100, as their captain Edin Atić performed one of the best dunks in this season, however the visitors haven't scored a single point in the rest of the match.
On the other side of the court, Domagoj Vuković made the crucial 2-pointer to bring Zadar back in front – 102:100, while the home team then made 4 free-throws to seal the win – 106:100.
Man of the match: Domagoj Vuković has officially played the best game in his career! At least when the ABA League is concerned. He scored 28 points, had 13 rebounds and 4 assists, while his overall index rating was 39!
Can't trick the stats: Mega Bemax scored 16 three-pointers in this match, but even that was not enough to take the win. And it was not enough because Zadar's offense was just spectacular in the 4th quarter in which the home team scored 40 points!