Mornar gets closer to Playoffs with a win over Krka
Saturday, 07. March 2020 at 17:00
In Topolica Sports Hall, Mornar have prevailed over Krka in the only ABA League game on Saturday night.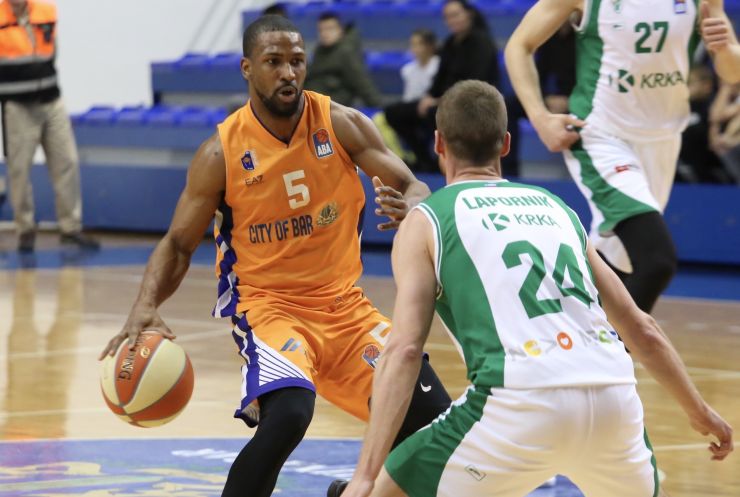 Derek Needham (Photo: Mornar/Media Pro)
ABA League Round 21, Saturday, 7.3.2020:
MORNAR - Krka 82:73 (19:13, 20:16, 14:24, 29:20)
Game recap: Mornar are another step closer to reaching the Playoffs, as they have prevailed over Krka at home in Topolica Sports Hall in Bar and grabbed their 13th win of the season in the ABA League. Mornar are now a win above their main competitors in the Playoffs race – Cedevita Olimpija and Koper Primorska, with the latter two squads steel having to play their 21st round games. On the other hand, Krka continue their season with 6 wins on their record, only a win above the last-placed Zadar, that still need to play their 21st round game.
Key moments: After Mornar have already been in front by 14 points in the 3rd quarter, Krka managed to tie the game with 30 minutes played. In the final period, the guests have gone up by 6 points (64:58) with a couple of tough shots made. However, Mornar replied with a 16:5 run between 33rd and 36th minute and pulled away once again. This time decisively, as Krka did not manage to bounce back and get in front once more.
Man of the match: Derek Needham shined this time around as he finished the game with a double-double, leading Mornar to the win with 12 points, 11 assists, 3 rebounds, 3 steals and a valuation of 27. He is our man of the match!
Can't trick the stats: None of the two teams dominated in any statistical category, but Mornar were slightly better in all of them! That's what handed them the win this time.