Fourth win in a row for Mornar
Friday, 31. January 2020 at 20:00
In the opening game of the ABA League Round 18, Mornar have triumphed over Zadar on the road in Krešimir Ćosić sports hall.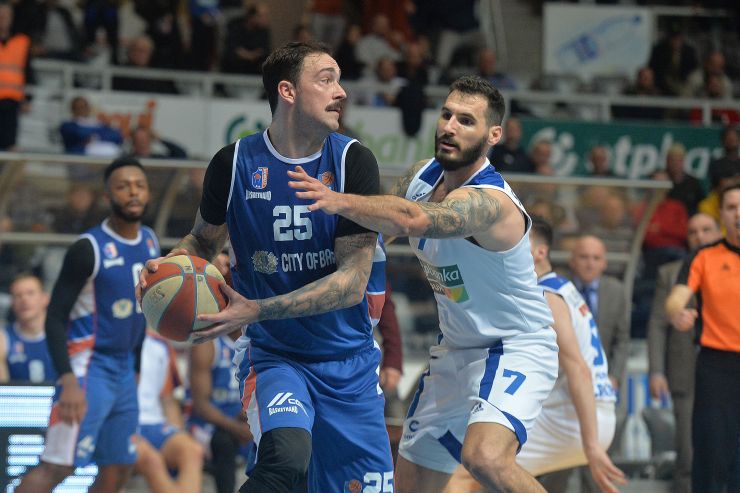 Damir Markota (Photo: Zadar/Zvonko Kucelin)
ABA League Round 18, Friday, 31.1.2020:
Zadar - MORNAR 83:89 (20:25, 16:22, 25:21, 22:21)
Game recap: Mornar are keeping their Playoffs battle alive, as they have beaten Zadar on the road in Krešimir Ćosić Sports Hall, which means that they now hold 11 triumphs in their hands this season in the ABA League, which will keep them in touch with squads, that are still battling for a Playoffs ticket. This is the fourth win in a row for the Bar squad and on the other hand the fourth defeat in a row for Zadar. The Dalmatians will be continuing their season with four wins on their record and will continue the season at the very bottom of the standings.
Key moments: The two teams were tied for the last time with a minute remaining in the first quarter, when the score on the scoreboard was 20:20. Afterwards, an 10:0 run followed by Mornar, that went ahead 30:20 in the 12th minute. As it turned out later in the game, Zadar did not manage to bounce back again after this blow, even they did come close with the final push in the dying moments of the clash.
Man of the match: Uroš Luković had another amazing game for Mornar, as he contributed 11 points, just as many rebounds to complete the double double, 3 blocks, a steal and a valuation of 26. He is our man of the match.
Can't trick the stats: Mornar have been shooting 2-point shots with 74% efficiency (23/31), while Zadar scored only 40% of their 2-point shot attempts (21/52). That's what turned out to be crucial in the end.