Team is currently not a member of ABA Liga j.t.d.. Its data may not be updated.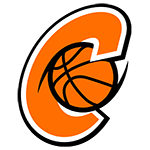 Beginnings
Not many know that Cedevita is only the third name in a row for one of the side from Zagreb. The club was established back in 1991 and its initial name was Botinec, until it was renamed to Hiron for sponsorship reasons. In 2005, one of the strongest Croatian companies Atlantic Grupa became the major sponsor of the club, which was renamed to Cedevita. Since then, the club is on a constant uprise. It has become one of the leading brands of the ABA League and over the past few years an Euroleague participant.
Glory Days
Step by step, Cedevita is making sporting progress every season. In 2011, its first trophy came – the Croatian Supercup called the Dražen Petrović Cup – and by now, they have collected 9, including Croatian national championship and Cup titles. Twice, Cedevita has become ABA League runner up – in 2014 and 2015.
Club Information
Administration
| | |
| --- | --- |
| President: | Emil Tedeschi |
| General Manager: | Davor Užbinec |
Venue
Dom sportova
Trg Krešimira Ćosića 11, 10000 Zagreb, Croatia SHOW MAP
Trophy Case
ABA Super Cup
2017
Croatian League
2014, 2015, 2016, 2017, 2018
Croatian Krešimir Ćosić Cup (National Cup)
2012, 2014, 2015, 2016, 2017, 2018, 2019
Croatian Dražen Petrović Cup (Supercup)
2011, 2014
Team Roster, Season 2016/17
Club Statistics
Game Stats
overall
FG2
FG3
FT
Rebs
Blck
Foul
Pts
%
M
A
%
M
A
%
M
A
%
D
O
T
Ass
St
To
Fv
Ag
Cm
Rv
Val
1
Cedevita-Budućnost
L
70
32.1
21
58
36.2
4
20
20
16
21
76.2
25
15
40
15
9
8
0
0
20
21
69
2
C. zvezda-Cedevita
L
64
44.6
23
45
51.1
2
11
18.2
12
19
63.2
21
4
25
16
5
13
2
2
18
21
62
3
Cedevita-MZT Skopje
W
82
44.3
27
53
50.9
4
17
23.5
16
19
84.2
22
16
38
22
9
15
2
4
23
20
89
4
Cedevita-Zadar
W
120
61.3
39
58
67.2
7
17
41.2
21
27
77.8
29
7
36
33
11
15
2
2
24
26
152
5
Mega-Cedevita
W
85
48.3
20
35
57.1
8
23
34.8
21
28
75
20
8
28
18
5
19
4
3
23
27
85
6
Cedevita-Krka
L
82
50
24
45
53.3
5
13
38.5
19
25
76
17
6
23
19
8
18
3
3
21
25
83
7
Igokea m:tel-Cedevita
W
84
50.7
24
45
53.3
10
22
45.5
6
8
75
27
9
36
22
8
12
5
3
17
13
101
8
Cedevita-Mornar
W
99
47.2
27
51
52.9
7
21
33.3
24
26
92.3
29
17
46
27
4
12
2
5
20
29
130
9
Partizan-Cedevita
W
97
51.7
18
28
64.3
12
30
40
25
34
73.5
20
10
30
21
8
15
3
2
22
32
115
10
Cedevita-Cibona
W
100
60
26
39
66.7
13
26
50
9
14
64.3
25
8
33
26
9
14
3
2
18
17
123
11
Karp. Sokoli-Cedevita
L
81
44
9
25
36
13
25
52
24
32
75
23
6
29
12
4
13
3
2
25
29
82
12
Cedevita-Olimpija
W
102
59
23
32
71.9
13
29
44.8
17
20
85
19
10
29
23
7
19
0
0
20
23
117
13
FMP Soccerbet-Cedevita
W
96
54.8
21
37
56.8
13
25
52
15
22
68.2
23
6
29
24
8
16
7
1
24
23
111
14
Budućnost-Cedevita
W
86
44.4
22
41
53.7
6
22
27.3
24
30
80
22
12
34
13
10
12
1
2
25
26
90
15
Cedevita-C. zvezda
L
91
50.8
20
35
57.1
12
28
42.9
15
19
78.9
19
10
29
13
5
16
3
1
20
23
92
16
MZT Skopje-Cedevita
W
100
61.1
24
38
63.2
9
16
56.3
25
30
83.3
29
6
35
18
10
14
6
2
19
25
133
17
Zadar-Cedevita
W
94
53.2
19
35
54.3
14
27
51.9
14
14
100
17
6
23
16
14
13
1
0
18
19
107
18
Cedevita-Mega
W
89
46
23
43
53.5
6
20
30
25
34
73.5
29
11
40
16
2
12
3
2
20
28
101
19
Krka-Cedevita
L
86
51.8
18
29
62.1
11
27
40.7
17
22
77.3
25
4
29
18
5
13
4
1
21
22
97
20
Cedevita-Igokea m:tel
W
89
49.2
21
36
58.3
11
29
37.9
14
18
77.8
23
12
35
17
4
14
1
2
19
23
97
21
Mornar-Cedevita
W
79
45.5
17
40
42.5
8
15
53.3
21
27
77.8
25
9
34
14
6
18
3
5
16
25
86
22
Cedevita-Partizan
W
79
40.3
18
40
45
9
27
33.3
16
18
88.9
23
10
33
18
6
13
3
1
17
26
92
23
Cibona-Cedevita
W
89
54.5
24
33
72.7
6
22
27.3
23
26
88.5
19
4
23
15
9
14
1
2
19
23
97
24
Cedevita-Karp. Sokoli
W
81
50
24
45
53.3
7
17
41.2
12
17
70.6
22
8
30
23
9
10
2
4
15
19
99
25
Olimpija-Cedevita
W
94
51.4
27
44
61.4
9
26
34.6
13
19
68.4
26
7
33
26
4
16
5
2
25
24
103
26
Cedevita-FMP Soccerbet
W
104
52
30
49
61.2
9
26
34.6
17
22
77.3
22
10
32
21
14
12
5
3
22
24
122
27
Cedevita-Partizan
W
83
45.1
17
27
63
6
24
25
31
37
83.8
29
7
36
14
4
14
2
2
23
26
92
28
Partizan-Cedevita
L
73
48.1
14
31
45.2
11
21
52.4
12
19
63.2
23
7
30
16
8
20
2
2
23
22
72
29
Cedevita-Partizan
W
87
50
21
36
58.3
10
26
38.5
15
19
78.9
23
11
34
20
6
10
3
3
22
22
102
30
C. zvezda-Cedevita
L
66
41.2
14
31
45.2
7
20
35
17
23
73.9
21
3
24
16
6
19
4
2
22
24
61
31
C. zvezda-Cedevita
L
73
39
16
40
40
7
19
36.8
20
22
90.9
18
9
27
12
8
10
2
3
21
21
71
32
Cedevita-C. zvezda
L
61
35.6
14
36
38.9
7
23
30.4
12
17
70.6
21
8
29
15
6
13
2
4
20
25
58
Average:
86.4
48.7
21.4
39.4
54.4
8.6
22.3
38.7
17.8
22.8
78
23
8.6
31.6
18.7
7.2
14.1
2.8
2.3
20.7
23.5
96.6
T:32
Total:
2766
48.7
685
1260
54.4
276
714
38.7
568
728
78
736
276
1012
599
231
452
89
72
662
753
3091
Player Stats
overall
FG2
FG3
FT
Rebs
Blck
Foul
GP
Min
Pts
%
M
A
%
M
A
%
M
A
%
D
O
T
Ass
St
To
Fv
Ag
Cm
Rv
+/-
Val
Arapović M.
23
380
180
55.2
63
100
63
11
34
32.4
21
29
72.4
44
40
84
21
11
19
2
3
47
30
69
191
Babić L.
22
596
224
46.7
50
93
53.8
28
74
37.8
40
56
71.4
80
3
83
95
21
35
4
4
26
51
116
308
Bajo D.
0
0
0
0
0
0
0
0
0
0
0
0
0
0
0
0
0
0
0
0
0
0
0
0
0
Begić M.
30
405
157
50
56
112
50
0
0
0
45
65
69.2
76
30
106
13
13
30
34
10
52
62
53
217
Bilan M.
32
760
377
54.3
137
248
55.2
1
6
16.7
100
123
81.3
152
69
221
65
13
79
16
15
77
136
79
518
Boatright R.
18
449
308
50.3
46
95
48.4
49
94
52.1
69
79
87.3
35
3
38
64
23
49
2
6
38
79
69
317
Buljević L.
0
0
0
0
0
0
0
0
0
0
0
0
0
0
0
0
0
0
0
0
0
0
0
0
0
Dukan D.
2
21
7
25
1
3
33.3
1
5
20
2
2
100
3
0
3
4
0
2
0
1
4
1
3
2
Hopson S.
9
196
92
43.2
33
70
47.1
5
18
27.8
11
18
61.1
14
11
25
14
9
27
1
5
10
18
9
60
Jackson P.
5
123
79
46.3
13
25
52
12
29
41.4
17
22
77.3
5
1
6
33
12
13
0
2
14
21
42
88
James R.
31
575
293
45.4
62
125
49.6
37
93
39.8
58
69
84.1
68
14
82
35
16
27
5
6
55
69
22
282
Katić T.
29
479
141
47.2
40
70
57.1
11
38
28.9
28
39
71.8
31
6
37
71
19
50
3
4
56
59
47
152
Krušlin F.
30
590
185
44.3
19
35
54.3
43
105
41
18
23
78.3
50
11
61
48
17
34
1
3
65
34
136
161
Musa D.
21
305
133
50
32
51
62.7
14
41
34.1
27
34
79.4
22
13
35
22
7
13
2
2
32
29
89
128
Rogić R.
0
0
0
0
0
0
0
0
0
0
0
0
0
0
0
0
0
0
0
0
0
0
0
0
0
Shurna J.
23
430
189
49.2
32
53
60.4
31
75
41.3
32
38
84.2
49
18
67
19
20
18
5
2
46
31
71
194
Stockton D.
6
140
51
42.5
10
20
50
7
20
35
10
12
83.3
8
1
9
20
6
4
0
1
13
11
20
54
Tomas M.
22
501
168
39
28
55
50.9
25
81
30.9
37
52
71.2
39
8
47
37
15
27
5
4
50
51
-33
144
Žganec K.
29
475
182
60.4
63
105
60
1
1
100
53
67
79.1
60
48
108
38
29
25
9
4
77
71
133
275
FG2, FG3 - Field Goals
M - Made
Ag - Against
Rebs - Rebounds
St - Steals
FT - Free Throws
A - Attempted
Foul - Foul
D - Defensive
To - Turnover
Min - Minutes
Blck - Blocks
Cm - Committed
O - Offensive
Val - Index Value
Pts - Points
Fv - in Favoure of
Rv - Received
Ass - Assists
W - Won, L - Lost